(aka 50 shades of lockdown – part 6)
More than a month and a half at home. A cozy cocoon or a bar-less prison? Sometimes it's one, sometimes the other. And, often it's hard to tell.
Until now, each week, I've told you a little about life in lockdown for me. But I have to admit that, rather unsurprisingly, not much has changed since last week. Life is just floating along.
So, instead I decided to create a collection of ads made during the pandemic. Brands have had to draw deeply on their creativity with limited means as everyone is at home and photo shoots & co. are a big no-no.  And with tight deadlines to churn out interesting stuff when it matters…that is to say, right now.
All out of originality?
Admittedly, it's hard to stand out from the crowd as Avi Dan explains in Forbes and YouTuber's Microsoft Sam's shows. Certain phrases like "in uncertain times", "from the safety of your home," and "together" just keep on cropping up.
But, even if they some of them veer towards clichés, here are my favourites.
The sleek ads from big brands
Nike invites to you to "play for the world" from the safety of your own home and looks at how famous athletes and ordinary people are finding new ways to exercise.
While Apple delivers a message of hope, citing examples of how "creativity goes on" in quarantine for celebrities and ordinary people alike.
The quirky, amusing ones
This ad from German pharmacy chain Rossman presents social distance shopping as a new nightlife experience complete with Berlin rapper Massiv as bouncer on the door. For each like, the company will donate to an association supporting German nightclub workers.
I also love these print ads featuring Netflix spoilers for popular series with the aim of discouraging people from socialising outside.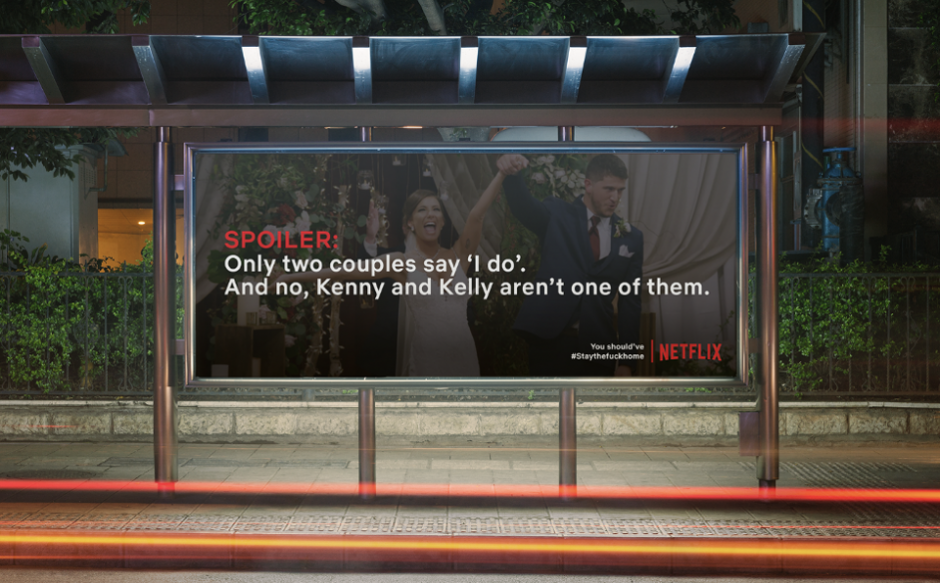 And what about this one submitted to Bestads by Luke O'Reilly featuring cozy pint of Guinness that encourages people to stay home?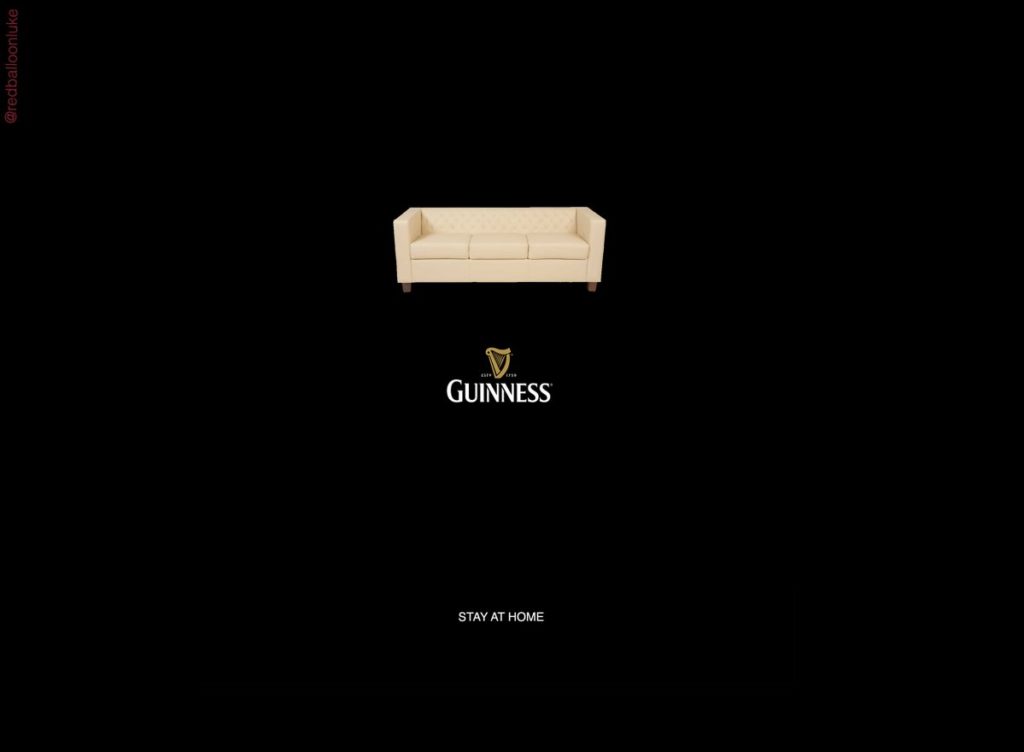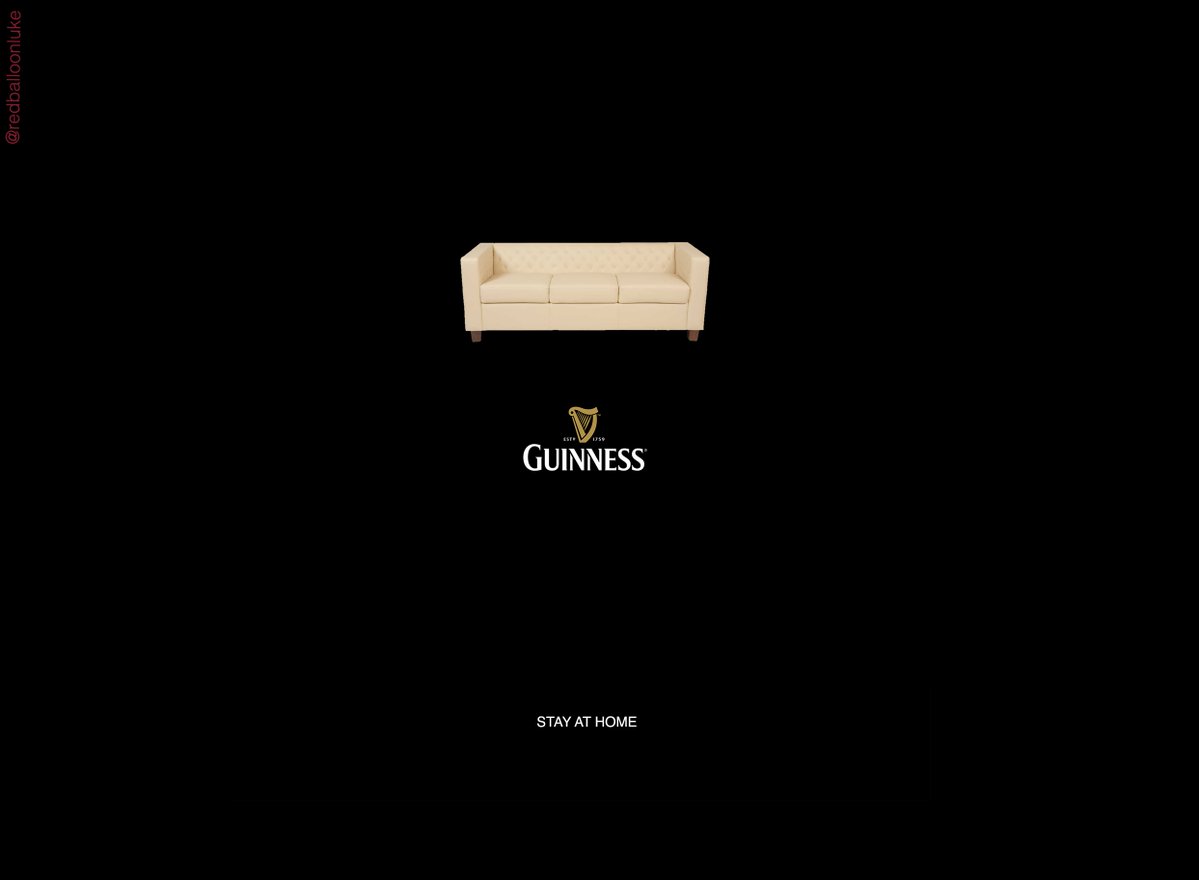 A little clarification from Corona…beer
And then there's Corona (beer) trying to explain that is no link between their hoppy drink and the virus shaking the world.
That's all for today. But I'll be keeping an eye out for new ones to add to the list.
Which did you like best? Do you have any more to share? I'd love to hear from you.