Obviously, Covid-19 is on everyone's lips and keyboards at the moment. Once of the advantages of being stuck at home is having more free time… although with a freelance job and 3-year-old the hours only stretch so far! In one of those rare peaceful moments, I started thinking about the city I live in and see from my 11th-floor window every time I look out (and that's quite a lot at the moment)!
A long while ago, I wrote about moving from the now trendy-but-bourgeoise 11ème to the more edgy 20ème – quite literally, it's on the very eastern edge of Paris. Since then, the French capital's easterly fringes have been on the up with house prices soaring and diversity taking a hit.
But before all this reached its bobo peak, I was already settling in new pastures – albeit not very green ones. More like grey concrete. Yes, I moved beyond the whizzing ring-road encircling Paris and stepped into the banlieue. By about 800m to be precise. But for Parisians, it is banlieue none the less. The 94 postcode says it all.
Paris and beyond…
For many in France and elsewhere, the banlieue conjures images of the fiery riots that took place in some of the capital's northern reaches in 2005.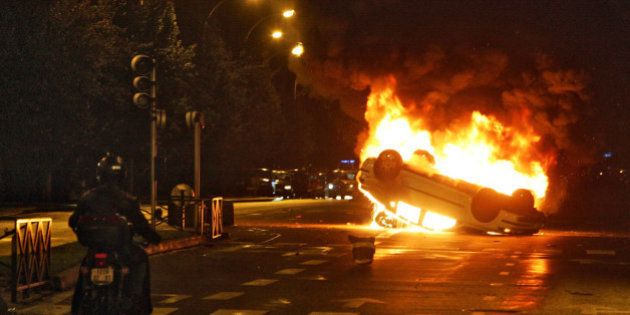 Yet, given that the 35-km périférique squeezes the city in, there are only so many people who can live in "proper" Paris (just over 2 million at the moment). If you consider the huge swathes of properties bought by investors that are laying vacant or used for short-term lettings, the pool of properties to buy or rent continues to shrink, as prices rocket.
You might think that moving a little further out would be the obvious answer. Yet, for many Parisians this giant phycological leap into the unknown is just too giant. It would mean leaving the 75 behind. It would mean becoming a banlieusard. More than just a commuter or surbanite, this term has negative associations for many – living in a backwater, living in council-owned HLM housing …
Many prefer to squish into small apartments. Or, if they can, move out of Paris all together and head to a smaller city like Lyon, Bordeaux or Nantes.
Undoing disintegration
Built in the 1970s, the congested lanes of the périférique reinforce the physical boundary between the wealthier centre and its sprawling suburbs, first established by city fortifications built in the 18th century.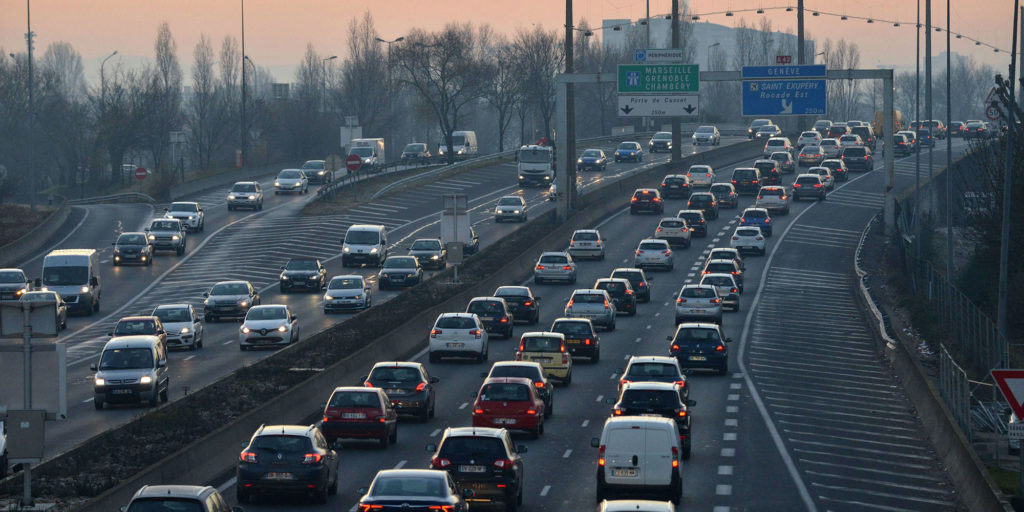 Over the years, this boundary has become a mental one too. To promote more integrated development, since 2016, the government has been attempting to overcome this brutal dissection by integrating nearby suburbs into the Grand Paris, a new metropolitan institution. It is early days. Whether or not this approach will work at an administrative level is yet unclear. But, the mentality of those living within the walls of the city is slow to budge.
Yes, many are forced out because of high living costs and limited space. Yes, some of the suburbs are as chic if not chicer than Paris, particularly in the west. Yes, there are many advantages to living on the other side. But not everyone is ready to see it that way. Yet.
A good life in the slower lane
In Ivry-Sur-Seine, the city I now call home, life is a little slower. The concrete is a little greyer. And the skyline rather more industrial. But the people and places are just as vibrant. As the exodus continues, cities, like Ivry, close to Paris with RER and metro access will continue to change. The lower prices (4,600/m2 versus 9,000/m2 in the adjacent 13th arrondissement) mean that more and more would-be Parisians will make the compromise. Willingly or otherwise.
But what cost will this gentrification have? Can local government do enough to keep housing affordable without forcing low-income earners further and further out?
The strongly left leaning (communist) local council in Ivry will definitely put up a fight to maintain high levels of social housing to ensure a diverse population. But for how long? And, what about elsewhere?
Do you live in Paris or one of its banlieue? What do you think of this divide? Share your thoughts below.