Strikes from air controllers, train drivers, metro workers, teachers and students mean things have been grinding along at an excruciating pace in Paris in recent weeks.
The latest instalment involves blockading oil refineries to disrupt petrol distribution!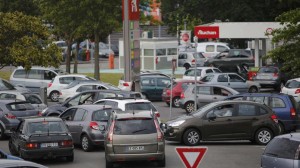 And, in many cases, patience is wearing thin among the famously strike-happy French who feel that they are being "held hostage".
Yet, many are also still keen to take part in the numerous protests being held across France against the proposed economic reforms I mentioned a few weeks ago, which have since been forced through by the government without parliamentary approval. Things have taken a decidedly violent turn due to the increasingly number of "casseurs" involved.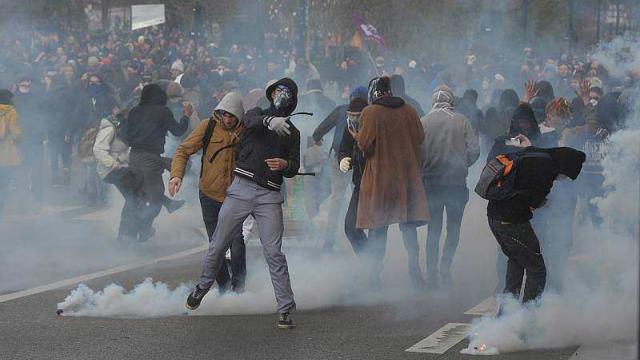 This small minority of casseurs, translated literally as "breakers", is using the protests as an opportunity to start violence or attempt to loot stores.
So, despite growing frustration, it seems that the striking spirit (in its diverse forms) is still alive and kicking in the France. For non-French spectators, it can be difficult to understand the ins and outs of the whole business.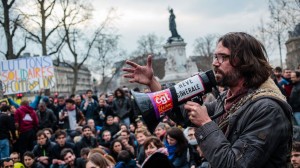 If you have any doubts, take a look at my Beginners Guide to Striking & Protesting.
1.)   In France, striking is seen as a national right and anyone in work can get involved, especially those who have a privileged status to protect (e.g. artists and train drivers). This usually involves professions with strong trade unions and a strong position from which to bring daily life to a halt. The names invariably contains like of Cs, Fs and Ts: GT, CFDT, FO, CFTC and CFE-CGC.
2.)   Striking can contest any kind of social or economic change, or, show general disapproval in order protect many of the hard-won reforms obtained in last century (e.g. generous holidays and unemployment benefits).
3.)   Like elsewhere, French striking is all about preventing services from running as usual to cause disruption in order to put pressure on the government – these often involves grinding public transport and air traffic to a halt or closing schools down. It's particularly effective in Paris.
4.)   Protesting encompasses a broader selection of the population, that is to say just about anyone, and involves taking to the streets with banners and megaphones to express discontent. This is a popular French pastime and marches often take place on Saturdays to involve as many people as possible.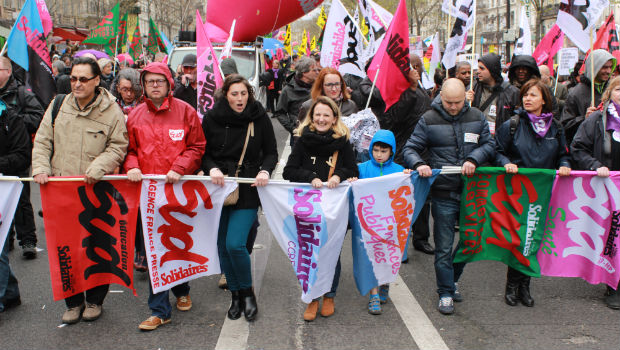 5.)   Protests can take place anywhere and are particularly frequent in Paris, for obvious reasons. Popular routes pass by Bastille, République and Nation (which housed one of the most active guillotines during the French Revolution and has since been the stage of numerous protests).
6.)   Protests are usually peaceful and simply aim to raise awareness and show support –they can often be quite festive with families and old people in abundance. However, in recent years, the casseurs have upped the violence, which in turn has increased police repression, or at the very least the public perception of it.
I hope this brief guides helps a little. In any case, the current action is far from over in France. Stay tuned to find out what will happen next!